Moglicë HPP
Moglicë HPP is the largest HPP in the frame of the Devoll Hydropower Project.
Moglicë HPP is developed in the area of Maliq, Korçë and Gramsh Municipalities, respectively Korçë and Elbasan Districts.
The implementation of the construction activities started in 2015 with planned completion in 2020. The works are implemented by specialized international and national contractors.
Moglicë HPP utilizes a head of 300 m between 650 and 350 m above sea level. The approx. 167 m high dam is an asphalt-core rock-filled structure, one the highest of its kind in the world. The reservoir has a storage capacity of approx. 380 million m³. The reservoir has a surface area of approx. 7.2 km² when full.
The Moglicë Power Plant receives the water through a 10.7 km long tunnel from the Moglicë reservoir. Moglicë HPP is equipped with two large Francis turbine units and a small eco-flow unit located at the foot of the dam. The installed capacity is 197 MW with an average generation of 450 GWh/year.
Moglicë HPP is connected with the Albanian national electricity grid through a 220 kV Transmission Line of approx. 48 Km connecting the Moglicë switch-yard to Elbasan II Sub-Station.

Related pages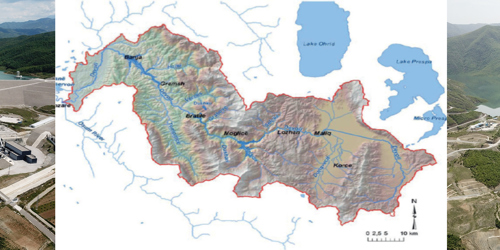 Devoll Hydropower Project
Devoll Hydropower Project is the largest private investment in hydropower in Albania in the last 30 years
Read more